The ad VOLVO BM 4600 wheel loader has been sold and is not included in the search!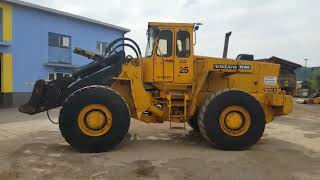 1/17
Location
Slovenia
Ajdovščina
Volvo wheel loader BM460B is in working condition. It is equipped with Volvo TD101G engine and loading bucket with teeth.
Volvo nakladalnik BM4600B je v delovnem stanju. Opremljen je Volvo TD 101G motorje in nakladalno žlico z zobi.