New Telka ɴᴇᴡ! FORMWORK SET / DEBNENIA / ENCOFRADOS / H20 BEAMS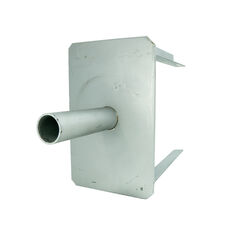 1/9
Model
ɴᴇᴡ! FORMWORK SET / DEBNENIA / ENCOFRADOS / H20 BEAMS
Year of manufacture
09/2021
Location
Poland
Spalice
More details
Colour
metallic, metallic
Need delivery?
Calculate the cost of delivery
The telkaSA SALE new and used formwork, construction props, boards, plywood and accessories.

We offer:

Ferroconcrete accessories
Cross heads and intermediate heads
Tripods
Floor props (galvanized and lacquered 3m, 3.5m, 4m and 5,5 m)
Wall formwork
Floor shuttering systems
H20 girders
Three-layer boards 21 mm (dimensions: 0,5m x 2m, 0,5 mx 25m, 0,5m x 3m)
Formwork poplar and birch plywood 21 mm (dimensions 1,25m x 25m)
I OFFER
H20 Beam

Wooden formwork H20 beams Wood species: Spruce
Water repellent colour glaze is used to ensure the beam is waterproof
Melamine resin based adhesive
Finger-jointed, solid wood cross-sections
3-ply solid wood panel, laminated, vertical growth-ring orientation
You will receive a invoice of course
The scaffolding can be collected from our warehouse !! Please make a order in advance!
Transport can also be arranged on request
is not included in the quoted price. The transport price depends on the actual trailer length
weight and distance and is calculated individually
We deliver throughout Europe and World !
Send us an email and enter your zip code. Receive a offer with transport costs!
* If your is company in the EU area goods and have the tax identification number
the level of VAT. 0%
Neue Gerüstteile - Fassadengerüste - Fahrgerüste - Modulgerüste - Wandschalungen - Deckenschalungen
Die Tekko-Tafeln sind 120 und 90 cm hoch. Die verschiedenen Tafelbreiten erlauben eine Anpassung im 15-cm-Raster. Die Verbindung der Tafeln erfolgt durch eine baustellengerechte einteilige Stoßklemme.
Rundprofile und Zwischenrippen haben einen Lochraster (Abstand 5 cm), so daß alle Tafeln auch höhen- oder seitenversetzt miteinander verbunden werden können.
Die Schalhaut besteht aus einer kunstoffbeschichteten, wasserfest verleimten Mehrschichtentafel. Sie ist umlaufend durch das verzinkte Randprofil der Tafel geschützt.
Trotz des geringen Gewichtes beträgt der zulässige Schalungsdruck 40 kN/m2.
Unseres Angebot umfasst 51 m2 TEKKO-Schalungen:
1. Schaltafel 30 x 150 - 14 St.
2. Schaltafel 45 x 150 - 4 St.
3. Schaltafel 60 x 150- 8 St.
4. Schaltafel 90 x 150 - 24 St.
5. Innenecke 15x15 - 150 cm - 4 St.
6. Aussenecke "0" - 150 cm - 4 St.
7. Tallermutter Ø 100 mm - 150 St.
8. Stossklemme - 112 St.
9. Gewindestange-15 - 0,75 m - verzinkt- 75 St.
Gesamt Nettopreis :5000 €
Kontakt für weitere Informationen :
E-Mail-Adress:
show contacts
Handy Nr:
show contacts
oder WhatsApp
Der Verkauf erfolgt gegen Vorkasse. Die Ware werden per Spedition gesendet. Sie erhalten die Lieferung ca. 2-3 Werktage nach Zahlungseingang.
Sie können natürlich auch selbst die Abholung bei uns organisieren.
Das Angebot umfasst keine Lieferkosten.
Schreiben Sie uns eine Anfrage mit Ihre PLZ und wir machen für Sie gerne ein Angebot inkl. Versand.
Versand weltweit möglich!
* Wenn Sie als Firma im EU-Raum Waren einkaufen und die Umsatzsteuer-Identifikationsnummer haben, beträgt die MwSt. 0%
Mit UID-Nr können Sie die Gerüstteile in Nettopreisen kaufen!
Die Umsatzsteuer-Identifikationsnummer oder UID-Nummer ist eine Steuernummer, die jede Firma vom Einzelunternehmer bis zur Aktiengesellschaft bei ihrem zuständigen Finanzamt beantragen kann. Wichtig: Ihre Steuernummer entspricht NICHT der UID-Nummer. Die Umsatzsteuer-Identifikationsnummer ist auf Antrag beim zuständigen Finanzamt kostenfrei zu bekommen.
Important
This offer is for guidance only. Please request more precise information from the seller.
Safety tips
Seller's contacts
Monika Zdanowicz
Languages:
English, Polish
Dawid Telka
Languages:
English, Slovak, Polish, Italian, Czech
Joanna Telka-Dudkowska
Languages:
English, Spanish, Polish, German
Poland, Lower Silesian, Spalice, Warszawska, 5, 56
Seller's local time: 04:43 am (CEST)
Selling machinery or vehicles?
You can do it with us!